Simplify your company's sales management with
full ERP integration
Have your business section in the palm of your hand with Landix Flex.
Your sales team transmitting orders anytime, anywhere. Reduce costs with operational tasks and have more convenience and organization to the entire sales process of your business.

Made especially for companies that use Sankhya or Jiva ERPs, the software optimizes your sales team's time and helps you boost your profits by reducing human failures and transforming your employee's focus on what matters most: selling.
Available on laptops, tablets and smartphones
Compatible with Android and Windows operating systems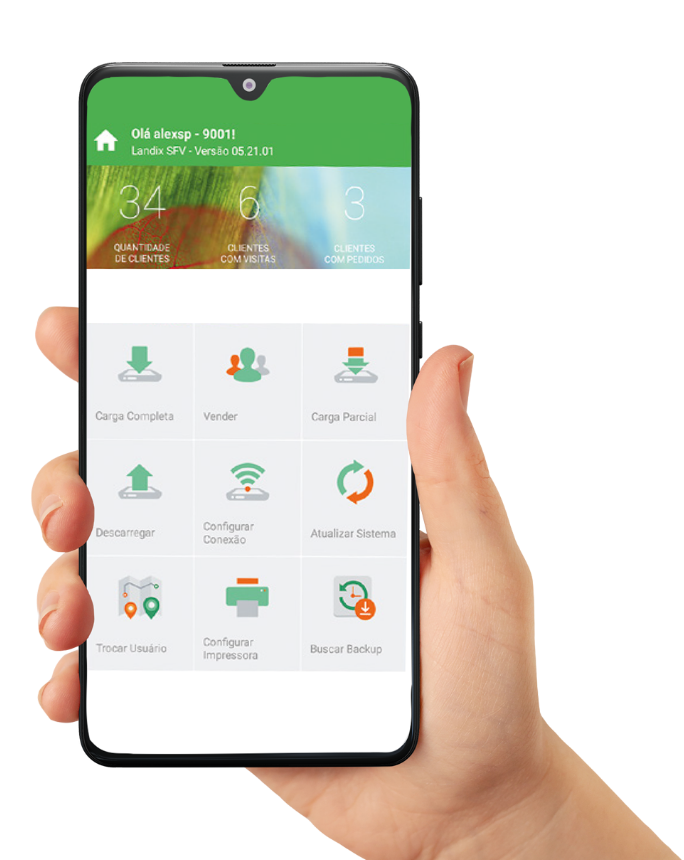 Streamline your business sales management

Reduction in operating expenses
Inventory control
Automatic sales reports
Standardization of discounts among sellers
Reduction of human errors
Advanced search module
Customizable according to your needs
Meets several commercial policies of the most diverse segments
Full connection with ERPs
Landix SFV was created integrated with Sankhya and Jiva ERPs, a partnership that has lasted more than 20 years and is now approved.
Purchase the sales force automation tool and make your system much more complete, creating an even greater differential for your production line and sales.
Discover the many compatibilities between Landix SFV and your business.